Meeting Owl 3 + Owl Bar - Distributor - Video Soundbar Combined with 360° Conferencing
The Meeting Owl 3+ Owl Bar is the perfect 360-degree video conference camera and video bar for all your conferencing needs. With two powerful cameras, it offers an immersive experience that captures all angles of the room.
Moreover, when combined, the Meeting Owl 3 and Owl Bar work together to provide a seamless conferencing experience, capturing the best possible view of in-room participants, regardless of where they are seated.
Thanks to AI-powered speaker recognition technology, the active speaker is always tracked, and a front-of-face view of all in-room participants is intelligently alternated, ensuring that everyone maintains eye contact.
The Meeting Owl 3+ Owl Bar is designed to support rooms of all shapes and sizes, and can capture activity in every corner of the space, providing endless possibilities for conferencing.
Managing your meetings is easy with the Nest customer portal and Meeting Owl App, which gives you total control over your Owl Labs devices, settings, and meeting experiences.
For even larger microphone coverage, you can add an expansion microphone or pair 2 x Owl 3 together to expand 2 systems as one for larger rooms. Please note that the expansion microphone is optional and requires an additional purchase.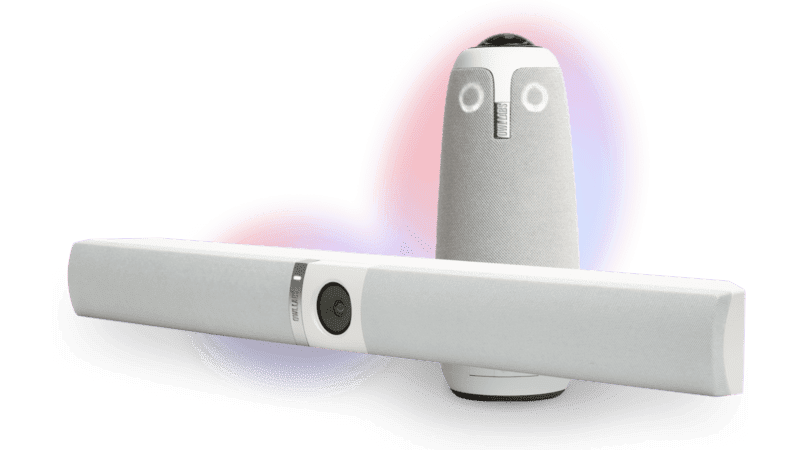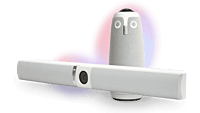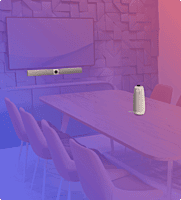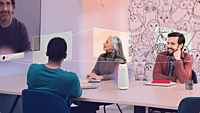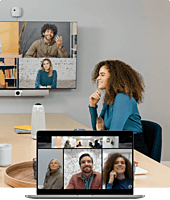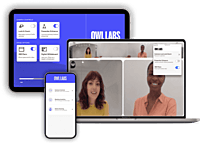 The Meeting Owl 3 is a USB device that provides a full view of the room without moving parts or image stitching. Designed to work with all significant popular video conferencing platforms, including MS Teams, Zoom, Google Meet, et cetera. There is no need to download any software or install anything. The Meeting Owl 3 is a plug-in-play plug it into your computer, and you're ready to use it.
Wi-Fi connectivity lets you join the Smart Meeting Room ecosystem and control the Meeting Owl 3 via a mobile app. The device features a single lens that captures 1080p resolution panoramic 360° video and an eight-microphone array that picks up sound within an 18' radius. 8 x Beamforming microphone technology focuses on active speakers, and noise and echo cancellation ensure clear audio.
You can add an expansion microphone for more extensive microphone coverage or pair two Meeting Owl 3 devices together for larger rooms. Note that the expansion microphone is not included and needs to be purchased separately.
With teams spread across multiple locations that need to be in the same meeting, all participant groups can quickly join the discussion in their conference room via the Meeting Owl 3.
The Meeting Owl 3 is ideal for use in medium to large-sized rooms up to 15 x 20 feet. It has Smart Zooming capabilities to cover people sitting further away.
The device is compatible with Zoom, Google Meet, Microsoft Teams, Webex, GoToMeeting, and virtually all other web-based video conference software.
The Meeting Owl 3 360° video conferencing camera captures all participants in HD (1080p), and the 360° lens shows the entire room and automatically zooms in and focuses on the person speaking. You can lock the view using the Meeting Owl mobile app to prevent the picture from changing.
The eight omnidirectional smart microphones and 360° speakers ensure you can hear everyone up to 5.5metres away from the device. The Meeting Owl 3 connects via a single USB connection and combines video and audio to simplify your meeting setup.
For your Meeting Owl 3 device to take advantage of the Owl Labs' Smart Meeting Room ecosystem, you must connect to the internet via Wi-Fi through your network or smartphone. The ecosystem allows your device to access significant enhancements such as keeping a record of the number of meetings, the number of participants in the room, and further information that Owl Labs reports back to you via the Meeting Owl mobile app. The Wi-Fi connection is also the method of getting software updates to your system.
It is not recommended that you add your speakers. Meeting Owl 3 uses visual and audio cues to determine where to select its primary focus point. If you use external speakers, the device may focus on the speakers, not the person speaking. If you require more coverage, it's recommended to connect via the included Owl Connect and wirelessly pair two Meeting Owl 3 devices for an expanded range.