Newline S Series interactive whiteboards - Distributor (Dropship) - Interactive Display
The Newline S Series interactive whiteboards are the perfect tool for collaboration and communication. These whiteboards offer a sleek and modern design, with a large touch screen display that allows for easy and intuitive use. With a variety of features including handwriting recognition, wireless connectivity, and the ability to save and share notes, the S Series is the perfect addition to any classroom or meeting room. The interactive whiteboard also comes with a user-friendly software suite, making it easy to create engaging and interactive presentations. The durable and reliable construction ensures that the S Series will last for years to come, making it a smart investment for any organisation. Whether you're teaching a lesson or conducting a meeting, the newline S Series interactive whiteboard is the perfect tool to enhance collaboration and communication.
**Export dropship pricing for Zimbabwe, Namibia & Botswana ONLY** (Pricing not valid for South Africa)

**Add the Newline 4K modular built-in Tracking camera from here**
Select Screen Size

Quantity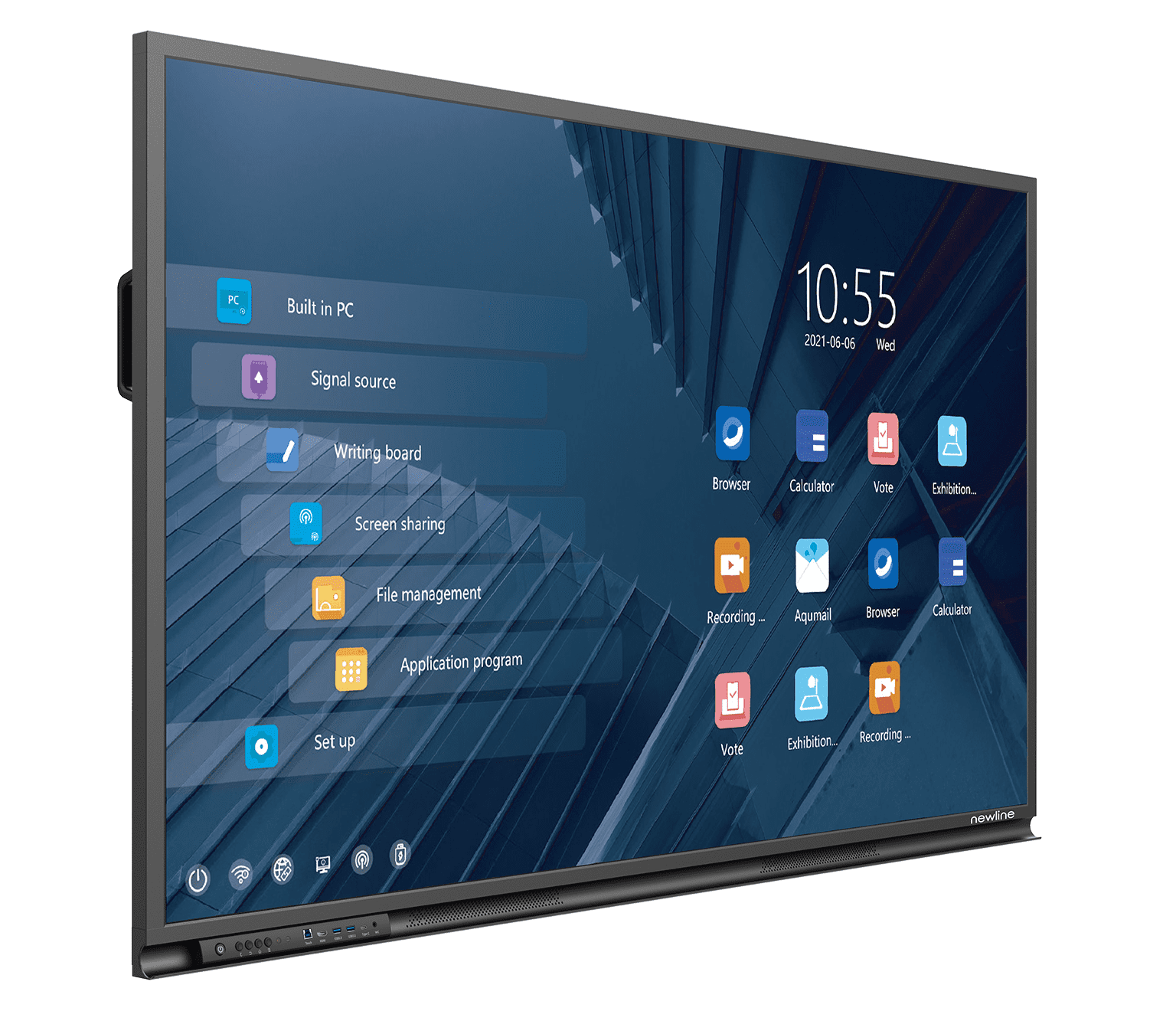 The Newline S Series Interactive LED Whiteboard Smartboards are a revolutionary addition to the world of classroom technology. With its advanced features and capabilities, the Smartboards allow teachers and students to collaborate and engage in new and exciting ways.
The Smartboards feature a high-quality LED display that provides crystal-clear visuals, making it easy for students to see and understand the content being presented. The interactive touch screen allows for easy navigation and annotation, making it perfect for group work and brainstorming sessions.
These interactive Whiteboards or Smartboards also come equipped with a variety of educational tools, including handwriting recognition and automatic shape recognition. Additionally, the Smartboards can be easily integrated with other classroom technology, such as projectors and document cameras, making it a versatile tool for any classroom.
These Interactive Whiteboards Smartboards are also designed with safety in mind, featuring anti-glare and anti-fingerprint technology to ensure clear visibility and ease of use. The boards are also environmentally friendly, using energy-efficient LED technology and recyclable materials.
Overall, the Newline S Series Interactive LED Whiteboard Smartboards are an excellent investment for any classroom looking to enhance student engagement, collaboration, and learning outcomes.