Newline Z Series - Distributor - Interactive Whiteboard Display
The Newline Z Series is specifically designed to provide an immersive and highly effective collaboration experience in modern classrooms and workspaces. The Z Series display is UC Ready, meaning it features an onboard computer (OPS) that is already integrated into the display, thereby eliminating the need for additional devices. Additionally, it comes equipped with a flexible 4K wide-angle camera, allowing it to capture video throughout the room and facilitate communication without limitations. With the Z Series, you can interact in a whole new way, enjoying an unparalleled communication experience that is perfect for modern workplaces and classrooms alike.
*African export clients please request special pricing (for customers outside of South Africa)
Select Screen Size

Quantity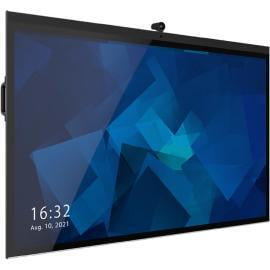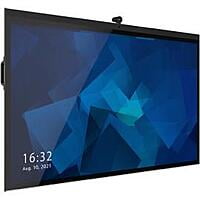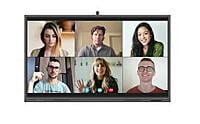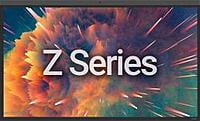 - USB Type-C port with 65W power delivery
- Superior capacitive touch screen with P-CAP technology
- Antimicrobial surface for improved hygiene
- Secure Android 11 operating system with user profiles
- Newline App Store for easy access to compatible applications
- Better connectivity with Wi-Fi 6 technology
- Embedded 20W speakers for high quality sound
- Compatibility with all devices
- Eco-friendly proximity sensor to conserve energy
- Tiltable 4K wide angle camera for versatile video conferencing
- Enhanced audio-visual experience with 8-microphone array, automatic gain control, echo canceling technology, and powerful 2.1 channel speaker system
The Newline interactive display is a state-of-the-art technology that aims to improve collaboration and communication experiences. It boasts various advanced features, including a USB Type-C port that supports 65W power delivery for quick and easy device charging. The capacitive touch screen with P-CAP technology is highly responsive and accurate. At the same time, the antimicrobial surface helps to maintain clean and hygienic conditions in shared spaces.
The display runs on a secure Android 11 OS and has Wi-Fi 6 technology, making it safe and reliable to use. The 20W speakers, 8-microphone array, and optically bonded 4K display offer an enhanced experience for video conferencing and presentations. It features an eco-friendly proximity sensor and a tiltable 4K camera for better visibility during video calls.
The display also has Object Recognition, which improves the touch experience by accurately detecting and interpreting touch gestures. The impressive whiteboard allows for note-taking, annotation, and more. The Newline Z Series includes a flexible 4K modular camera, user profiles, and a new user gui, making it far easier to customize to your needs.
Finally, the display has a unique glass coating that kills and minimizes germs, ensuring a clean and safe environment. Overall, the Newline interactive display is a cutting-edge technology that enhances collaboration and communication, making it an excellent addition to any workspace.