Airtame Hub - Distributor - Wireless Conferencing & Screen Sharing
Airtame hub offers hybrid conferencing which has never been easier!
We've all been there - rushing into a meeting room seconds before an important video conference. You scramble to plug in your laptop, select the right camera, and connect the microphone. But then, to your dismay, you face issues with your laptop's Wi-Fi connection.
With the Airtame Hub, you can say goodbye to all those problems! You no longer need to run the call on your laptop. Instead, all the processing power is in the Hub, ensuring optimum performance. The PoE feature provides power and network connection via a single cable, making installation simpler and hassle-free. Moreover, all your peripherals are securely connected, so your room setup stays intact.
The Scandinavian design of the Airtame Hub looks spectacular in any meeting room. It's not just another black box - it's a conversation starter!
*Price Includes 1 year Airtame Rooms subscription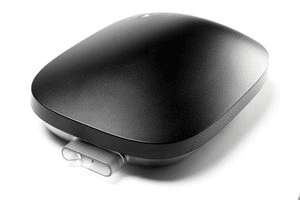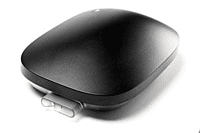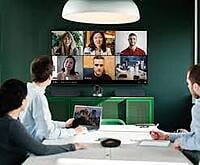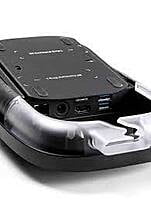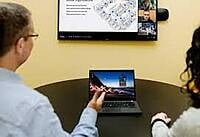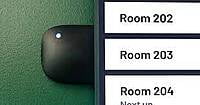 Product Details
Specifications and FAQs
Airtame Hub enables easy and reliable room conferencing, allowing you to concentrate on the meeting content instead of the technology.






For stable video calls, the Airtame Hub's wired Ethernet connection ensures high-quality images and audio, making collaboration simple and seamless.




The Airtame Hub has dual HDMI* and three USB ports, allowing you to attach screens and peripherals directly without having to search for an external microphone or scramble for an adapter.




You can use your laptop as a remote control, eliminating the need for room tablets or controllers. Manage the call and control the Hub-attached camera and microphone from the Airtame App on your laptop.
Here are the specifications:

Interface: HDMI Out: 2

USB: 2 x Type A, 1 x Type C

Network: 10/100/1000 Ethernet

WiFi: 802.11a/b/g/n/ac, RSDB

Bluetooth: 5.2

Device Dimensions: Height: 56.4 mm (2.22 in) Width: 159.5 mm (6.28 in) Depth: 227.5 mm (8.96 in)

PoE IEEE 802.3at Type 2 "PoE+" (RJ45 Connector)

46-57V = max 30W

DC Power Port (IEC 60130-10:1971 Type A: 5.5 mm OD, 2.1 mm ID 12V = max 55W)
Wireless meetings
Resolution

1080p HD

Wireless Presentation

Yes

Wireless Video Conferencing

Yes

App Required for wireless presentation

No

App required for wireless video conferencing

Yes

Buttons or Dongles Required

No

Cast via Broswer

Yes

Built In hotspot

Yes

Multilayer Network

Yes

Power Connections

Over POE

Ethernet Connection

Yes

Cast Videos

Yes

App available for all devices

Yes

Video Call on device

Yes

Relies on PC to Host Video Call

No

digital signage Included

Yes