Kandao Meeting Ultra 4K Standard - Distributor - 4K 360° Conferencing Device
The Kandao Meeting Ultra Standard is an all-in-one 360-degree intelligent video conferencing equipment that integrates panoramic cameras, omni-directional microphones, Hi-Fi speakers, and a video conferencing host into one device. It is equipped with audio-video intelligent AI algorithms, making it a more powerful and efficient solution for your video conferencing needs.
This device comes packed with amazing features such as a 360-degree auto speaker tracking and framing HD camera, 8 high-quality omni-directional microphones with a range of 5.5 meters, Hi-Fi speakers of 10W, and an onboard computer with MS Teams, Zoom, Google Meet, Webex, and more. The best part is that you don't need a PC to use it. You can also use it in USB mode if desired and enjoy wireless presentation via Airplay or Miracast.
The Kandao Meeting Ultra Standard also has an onboard recording feature that lets you record offline sessions like hearings, training, interviews, etc. via an SD card slot. It has LAN and Wi-Fi connection, 5G Hotspot, dual HDMI out for dual screens, HDMI in for computer connection for presentation sharing into video calls, and you don't need MS Teams Room or Zoom Room licenses to use it.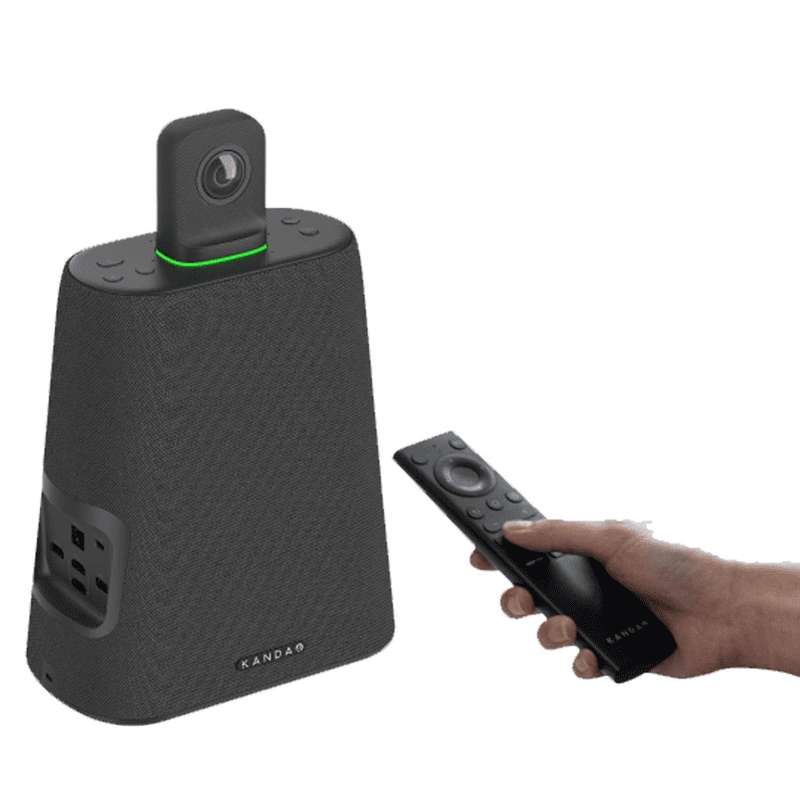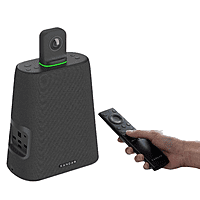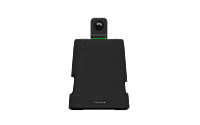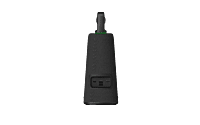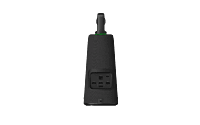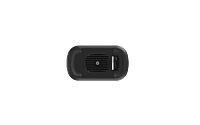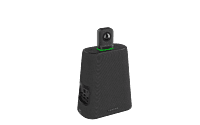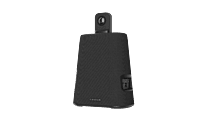 Product Details
Specifications and FAQs
Kandao Meeting Ultra 4K Standard - 360° Degree Field of Vision
With Kandao Meeting Ultra, you won't have to squeeze together in front of a single webcam during your video conference. The device features two lenses to cover the whole meeting room, and eight omnidirectional microphones, ensuring equal participation from all attendees.
Kandao Meeting Ultra's AI motion detection algorithm follows the speaker and auto-frames them, so they can move around during presentations.
Kandao Meeting Ultra ensures a seamless conversation with powerful CPU, GPU, and NPU, providing stable transmission, precise human-face and voice detection, and low-latency tracking of whoever is speaking.
The upgraded AI Detection Algorithm 4.0 accurately localizes and auto-frames the active speaking person in ultra-low latency with 15-degree ultimate recognition. The active speaker is always highlighted and placed in the center focus for remote participants.
Kandao Meeting Ultra has an eight-omnidirectional microphone array and a 10 Watt Hi-Fi speaker, ensuring a wide 5.5-meter-radius voice pickup range and premium sound quality output.
The brand-new AI noise reduction algorithm cancels distracting noises such as keyboard typing, car honking, doors opening and closing, chairs moving, pen clicking, and noise from other equipment, creating a focused meeting environment.
Kandao Meeting Ultra outputs 4K HDR video to eliminate over-exposed images even when conferencing near windows, creating vivid and clear hybrid meeting experiences.
With a built in Android system allows users to download video conferencing software directly onto the device, making it a perfect solution for hybrid collaboration.
Kandao Meeting Ultra can be used in USB mode by connecting it to your computer with a USB cable to start a hybrid collaboration with auto-framing, or in standalone mode, which is a total conferencing solution with dual 4K lenses, a built-in operation system, an eight-microphone array, and a Hi-Fi speaker.
Kandao Meeting Ultra supports HDMI inputs and outputs, making it easy to share your screen through HDMI. The device also has two HDMI outputs to support external screens, allowing everyone to see clearly in a large space.
Kandao Meeting Ultra supports Airplay and Miracast protocols, allowing users to share screens from iOS devices, MacOS devices, Android devices, and Windows-system devices with built-in screen mirroring.
Meeting Camera Specs
Resolution and Frame Rate

4K UHd

System Connection

USB-A

Auto Zoom

Yes

Auto Focus

Yes

Speaker Tracking

Yes

Camera Field Of View

360°

Onboard OS

Android

PC Required

No

Onboard Recording

Yes

Number of Microphones

8

Microphone Range

5.5 Metres in 360°

Built In Speakers

Yes

Warranty

1 Year

Built in Wireless Presentation

Yes

HDR Video

Yes

HDMI Out

2 HDMI OUT

HDMI IN

1 HDMI IN

Remote Control

Yes, with air mouse