Kandao Qoocam 3 - Distributor - 360° Action Camera
The Kandao Qoocam 3 is here. Looking for a high-quality 360° camera to capture your adventures? Look no further than the QooCam 3 from Kandao. With dual lenses, this camera can record stunning 360° videos in mp4 format at resolutions up to 5K30 and 4K60. Equipped with professional features such as SuperSteady 6-axis image stabilization and Ambisonics surround audio, the QooCam 3 ensures that your footage is smooth and high-quality. Additionally, each lens has a maximum aperture of f/1.6, providing excellent low-light performance. With the QooCam 3, you can easily share your experiences and bring your adventures to life.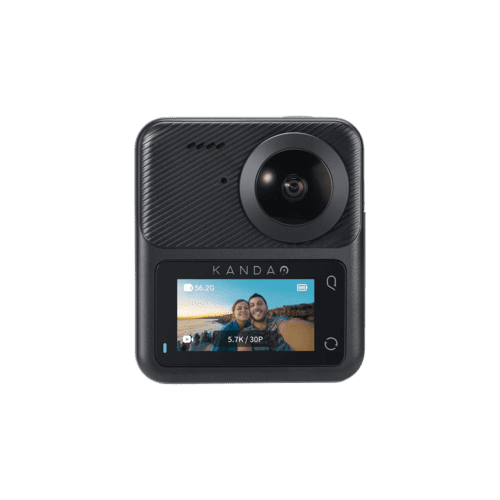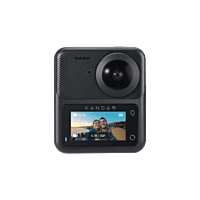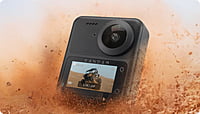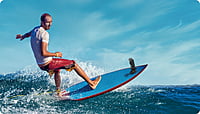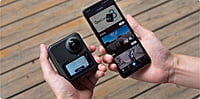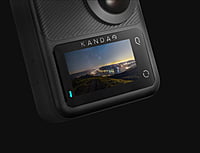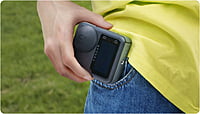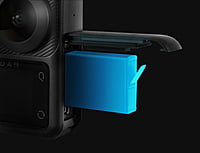 The Kandao Qoocam 360° is an action camera that allows you to easily switch between several video modes, creating various creative shots and effects. The camera offers instant post-processing, snippet creation in the app, and the ability to work with an invisible selfie stick. The camera's IP68 waterproof design also makes it perfect for underwater image capturing, allowing it to be used up to a depth of 33 feet. Additionally, the 1600mAh battery is removable and provides up to one hour of shooting time.
With in-camera image stitching, you can enjoy your real-time 360-degree content using a downloadable app on your iOS or Android device. You can control the camera through Wi-Fi or use the 1.9-inch color touchscreen display to manage the camera while keeping your smartphone free for editing and other tasks. The built-in 6-axis gyro image stabilization produces smooth and gliding shots.

The camera has the capacity to record videos onto an SD card up to 256GB.
The QooCam 3 captures stunning 5.7K30 panoramic videos and 62MP photos with its two ultra-wide-angle fisheye lenses. It features a 1/1.55" sensor with a large aperture of f/1.6, making it stand out for its high resolution and exceptional light sensitivity. It captures surround sound in both horizontal and vertical directions, allowing the audience to perceive the real direction and position of audio sources.
The QooCam 3 is designed to be waterproof up to 33 feet with an IP68 rating that also makes it dustproof. Therefore, the camera is protected against splashes and dust. Additionally, the QooCam 3 comes equipped with a six-axis gyroscope that ensures stable footage without requiring a stabilizer.
Moreover, the camera can be used with an optional selfie stick that disappears in the edit, thereby allowing you to capture aerial angles and third-person perspectives effortlessly.
If you're someone who needs to edit videos frequently, the QooCam 3 app can be a lifesaver. It's a super useful tool that allows you to edit footage on-the-go. With features like keyframes, intelligent tracking, acceleration, etc., you can easily create professional-looking videos. Moreover, the app offers a wide range of AI-powered templates that can help you make your videos more engaging. You can follow the tutorials to shoot the footage and then import it to the app to automatically generate impressive clips.