Obsbot Tiny 2 Smart Remote Control - Distributor
Obsbot Smart Remote Control combines a remote control with a presentation clicker. Its laser pointer makes presentations more convenient, and it features a one-key activation for various AI functions.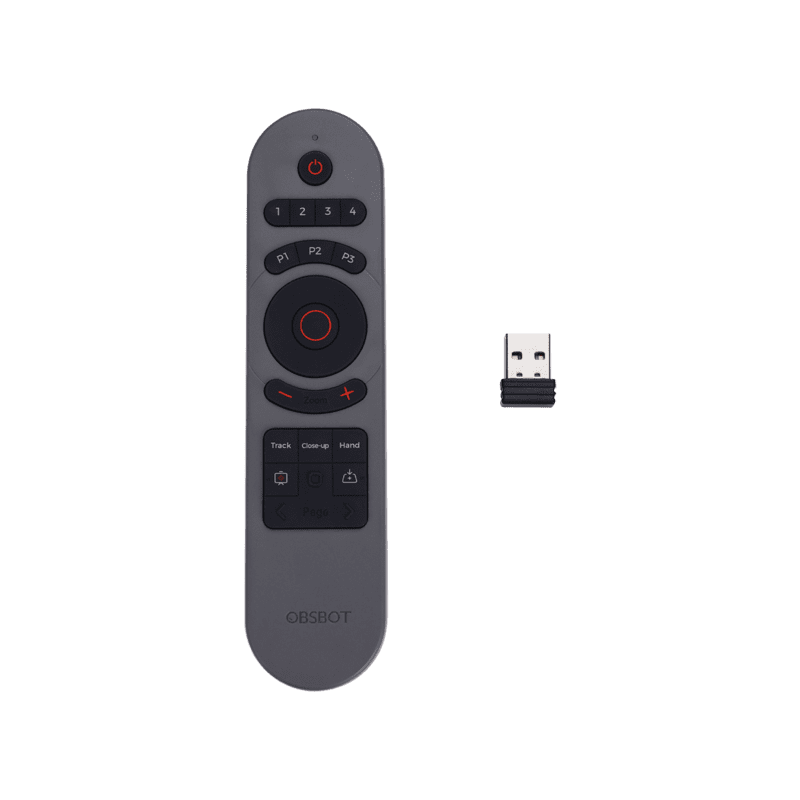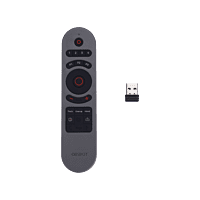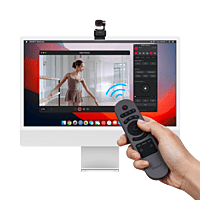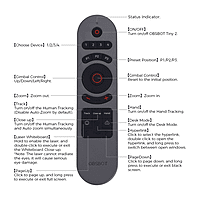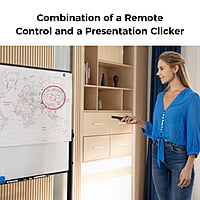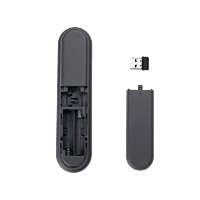 The Obsbot Smart Remote Control is designed for the OBSBOT Tiny 2, an upgraded OBSBOT Tiny remote controller version. The new remote control comes with added intelligent features. It combines a presentation clicker and webcam remote controller, allowing you to control the camera and present with just one controller.
The remote control is elegantly designed, with intuitive buttons that make it easy to use. It offers a more pleasant and convenient user experience. The remote controller now has more AI features embedded into it, which can be activated with a push of a button. Control the OBSBOT Tiny 2 by entering Close-up mode, Desk Mode, and other AI features.
The remote control is not just remotely controlling the OBSBOT Tiny 2; it's also designed to be a presentation clicker. With this feature, you can use the remote control to present your ideas better.
The OBSBOT Tiny Smart Remote Controller is also compatible with the following obsbot products: OBSBOT Tiny 4K, OBSBOT Tiny 2, OBSBOT Tiny, and OBSBOT UVC to HDMI Adapter 2nd Gen.