Kandao Meeting Ultra 4K - Distributor - 4K Dual Screen 360° Conferencing Device
The Kandao Meeting Ultra 4K , 360 AI Conference Host with Dual Touch Screens is a powerful 360° video conferencing device that integrates panoramic cameras, omni-directional microphones, Hi-Fi speakers, and a video conferencing host into one device. It is equipped with audio-video intelligent AI algorithms, making it an excellent choice for intelligent video conferencing.
This device comes with several great features all in one:
- A 360° Auto speaker tracking and framing HD camera that captures high-quality video
- Eight high-quality omni-directional microphones with 5.5-metre range in 360°
- Hi-Fi speakers with 10W of power
- Dual touch screens for video feed, touch control, and whiteboarding
- An onboard computer with MS Teams, Zoom, Google Meet, Webex and more, eliminating the need for a PC
- Wireless presentation via Airplay or Miracast
- Onboard recording for offline sessions like hearings, training, interviews, etc. via SD card slot
- LAN & Wifi connection & 5G Hotspot
- Dual HDMI out for dual external screens in addition to the dual built-in screens
- HDMI in for computer connection for presentation sharing into video calls
- No MS Teams Room or Zoom Room Licenses needed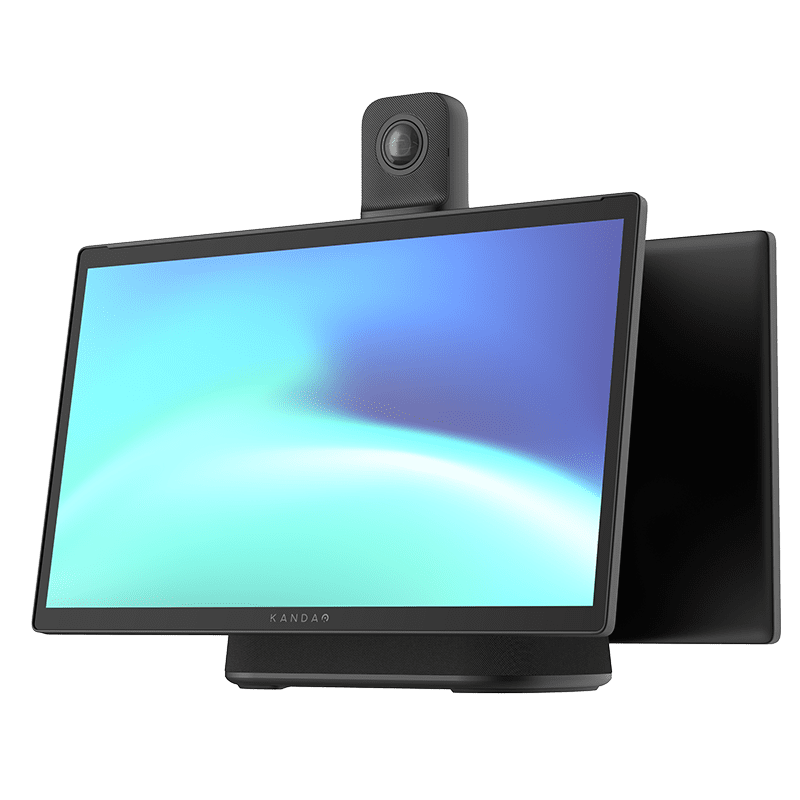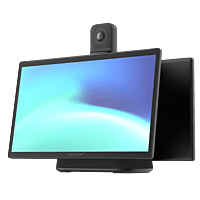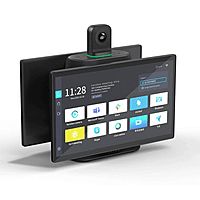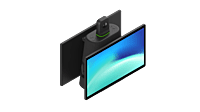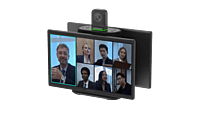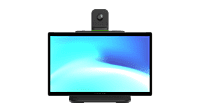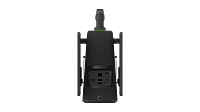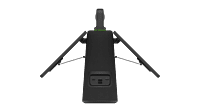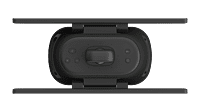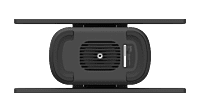 Product Details
Specifications and FAQs
The Kandao Meeting Ultra 4K is a conferencing solution that covers 360° and allows every participant to be seen and heard equally. It features two lenses that cover the entire meeting room, and eight omnidirectional mics. With its AI motion detection algorithm, the speaker is smartly tracked and auto-framed, so there is no need to sit fixed in front of the camera. The Kandao Meeting Ultra has a full-duplex audio system composed of an eight-omnidirectional microphone array and a 10 Watt Hi-Fi speaker, which ensures a wide 5.5-meter-radius voice pickup range and premium sound quality output for conveying clear messages in remote meetings.
The Kandao Meeting Ultra has an upgraded AI Detection Algorithm 4.0 which can accurately localize and auto-frame the local meeting attendees, especially the active speaking person in ultra-low latency with 15-degree ultimate recognition. The active speaker is always highlighted and placed in the center focus for remote participants.
The Kandao Meeting Ultra also features two FHD screens right underneath the camera, which creates a more immersive face-to-face bideo collaboration meeting by displaying the meeting participants directly in front of you in 360° while showing the front face of local users to the remote attendees. The two In-Plane Switching (IPS) touchscreen displays are 15.60 inches for excellent color performance, a wider viewing angle, and outstanding screen consistency. Users in front of the display can see remote participants clearly in comfort because both screens are adjustable within 48 degrees of the pitching angle.
The Kandao Meeting Ultra output streams at 4K with HDR video to get rid of over-exposed images even when conferencing near windows. The built-in noise reduction algorithm creates vivid and clear hybrid meeting experiences like never seen before.
The Kandao Meeting Ultra can be connected to your computer with a USB cable to start a hybrid collaboration with auto-framing or in standalone mode as a total conferencing solution with dual 4K lenses, a built-in operation system, two touch screens, an eight-microphone array, a Hi-Fi speaker, and dual 4K lenses. Additionally, it supports HDMI outputs to two external screens, so everyone can see clearly in a large space. The screens on the device and external screens can display differently to share screens while managing the meeting. It also supports Airplay and Miracast protocol, which means users can share screens from iOS devices, MacOS devices, Android devices, and Windows-system devices.
Meeting Camera Specs
Resolution and Frame Rate

4K UHd

System Connection

USB-A

Auto Zoom

Yes

Auto Focus

Yes

Speaker Tracking

Yes

Camera Field Of View

360°

Onboard OS

Android

PC Required

No

Onboard Recording

Yes

Number of Microphones

8

Microphone Range

5.5 Metres in 360°

Built In Speakers

Yes

Warranty

1 Year

Built In Touch Screens For Control

Yes

Built in Wireless Presentation

Yes

Built In Screens To View Meeting Stream

Yes

HDR Video

Yes

HDMI Out

2 HDMI OUT

HDMI IN

1 HDMI IN

Remote Control

Yes, with air mouse