Kandao Meeting Omni Software - Distributor - Multi-Camera Software
Kandao Meeting Omni is an advanced video conferencing software solution that can integrate up to four Kandao Meeting cameras, providing a more comprehensive range of image and audio capture and AI processing. With its advanced image rendering output and audio recording and playback capabilities, it ensures the best remote video conferencing experience, catering to various conference meeting sizes and setups. It is the preferred solution for smart conference rooms and digital spaces.
**SOFTWARE ONLY SUPPLIED WITH KANDAO S & KANDAO PRO PURCHASES FOR A KANDAO MULTI-CAMERA SETUP AND THIS PAGE IS FOR INFORMATION ABOUT KANDAO MEETING OMNI ONLY**
The Kandao Meeting Omni software is included free of charge with the purchase of multiple Kandao Meeting S & Pro devices, which make it possible to set up a multi-camera system in any meeting environment. Please note that a router (Sold separately) and a Windows PC (Sold separately) are required to operate the software.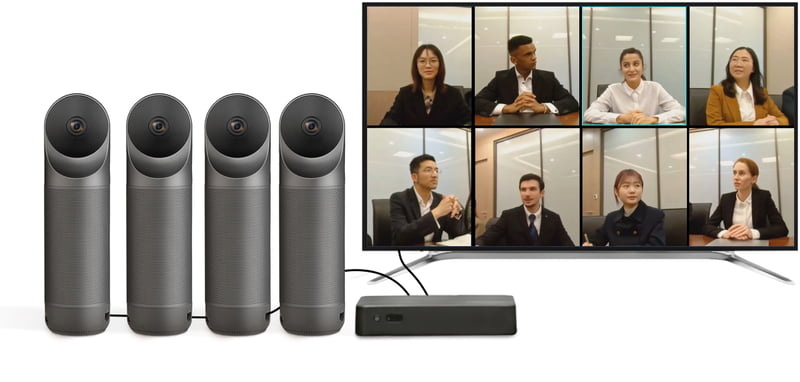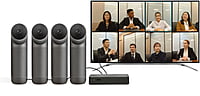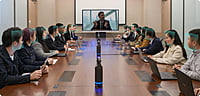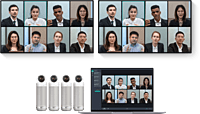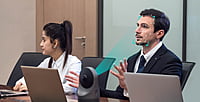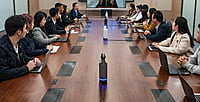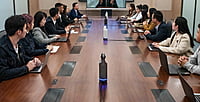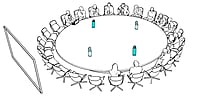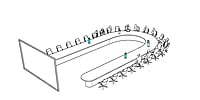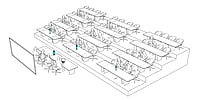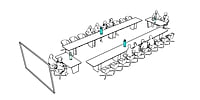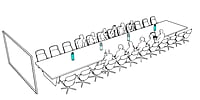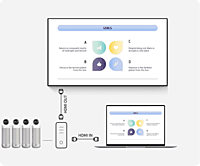 Kandao Meeting Omni features the Meeting AI 4.0 algorithm, which enables quick and accurate face recognition even in a wide range of attendees. The system's smart active-speaker tracking ensures precise tracking of the active speaker based on voice tracking and face recognition, allowing for seamless face-to-face remote communication. Intelligent portrait selection is also included, with front-face and close-face priority and human-face deduplication built-in for better portrait selection.
Kandao Meeting Omni also includes four groups of Hi-Fi speakers that play synchronously, ensuring clear voice communication from remote attendees, and supports up to four eight-microphone arrays, providing premium voice pickup with beamforming, echo cancellation, noise reduction, and howling suppression.
The AI Audio Pickup feature picks out and emphasizes the main speaker's audio, while not omitting voices from other attendees, for better communication. Kandao Meeting Omni also allows for easy deployment and cost-saving, making it the top choice for large conference room upgrades.
Multiple conference modes are available, including "Speaker View" and "Gallery View," to meet different conference needs. Additionally, the system offers view lock and zoom functions, allowing for manual adjustment, zooming, and locking of the target frame to highlight active speakers.
Screen sharing is available through the HDMI IN video input method, and local recording allows for digital storage of offline conferences. The system also includes multi-screen output, which can be displayed on multiple screens, with each screen operated independently without interfering with each other.
Note that screen sharing is only available on computers equipped with an HDMI-IN port, and the multi-screen output function is only available on computers equipped with multiple HDMI-OUT ports.