Newline Flex - Distributor- All-In-One Collaboration Desktop
Meet Newline Flex, In the digital workspace, it's important to express yourself clearly without any hindrances. This involves capturing your voice without any echoes or background noise and ensuring you are seen from the right angle in a natural way. It's equally important to have the opportunity to express yourself in an intuitive manner through touch and writing.
Newline has created an innovative product called FLEX that makes it possible for you to communicate intuitively in the digital workspace. It's a revolutionary product that will transform your workday.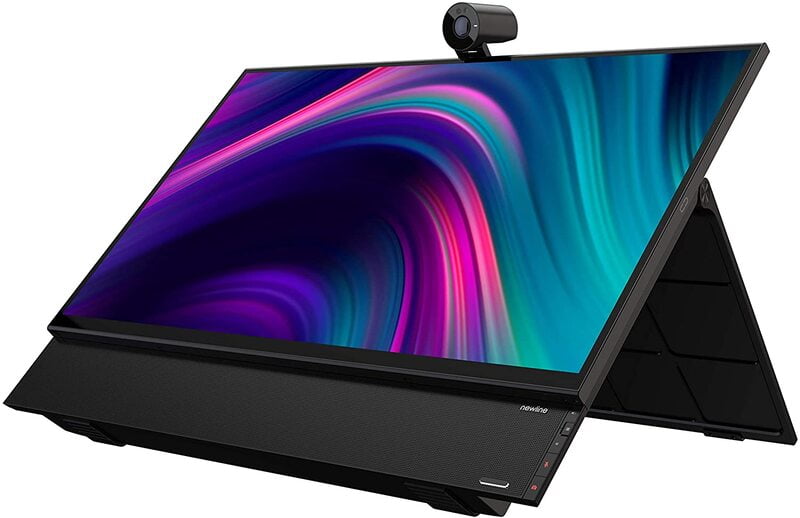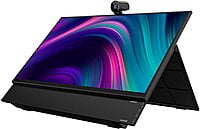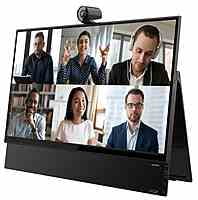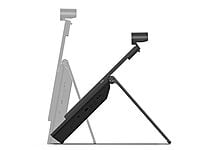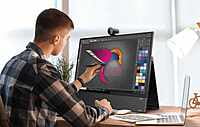 - Active Pen with Palm Rejection
- World Class Touch and Writing Experience
Touch has become a natural way for us to interact with devices, and the FLEX has been developed to provide a natural touch and writing experience. The FLEX pen works seamlessly with Windows Ink, allowing you to annotate over any document using any software and save your notes.
The FLEX is designed with your comfort in mind, allowing you to easily tilt it to a comfortable angle for writing. Palm rejection also ensures that you can use the pen in a natural writing position.

Video conferencing software can be complicated, but the FLEX makes it easy by providing cam & mic control that is always within reach, no matter how the software may have moved the control menu.
The FLEX's camera is flexible, allowing you to tilt it to the angle that works best for you. With instant Windows Hello support, you can unlock your laptop and access your content in seconds.

The active pen provides a natural handwriting experience with high precision and low latency. It is magnetically attached to the side of the FLEX and has two built-in hotkeys that lets you quickly switch to eraser or access right click.
The FLEX is plug & play, which means you can simply plug in your laptop and instantly enjoy a world-class touch, writing, and video conferencing experience. You can easily power your device with the powered USB-C connection, and there's no need for a learning curve - just use your existing desktop device.
The FLEX ensures a better experience from your end during video calls, with better capture of your voice without background interference, clear images due to the 4K camera, and better sound experience through high-end speakers and subwoofer.
- Touch Technology: P-Cap
- Microphone: 8-element Array
- Speaker: 2.1 Channel/ 20 W
- Dimensions (mm): 618 x 495 x 180